Introspection: Looking Back at Auctions in Q2/Q3 2012
Looking through the two earlier Henry Butcher auctions in the year, it is ironic that I see captivating contemporary works in the modern art
auction
; Whereas mature, reflective works are spotted in the young contemporary
auction
. A common theme of the following paintings is its ability to invoke self-reflection, examining one's position in this world at that particular moment.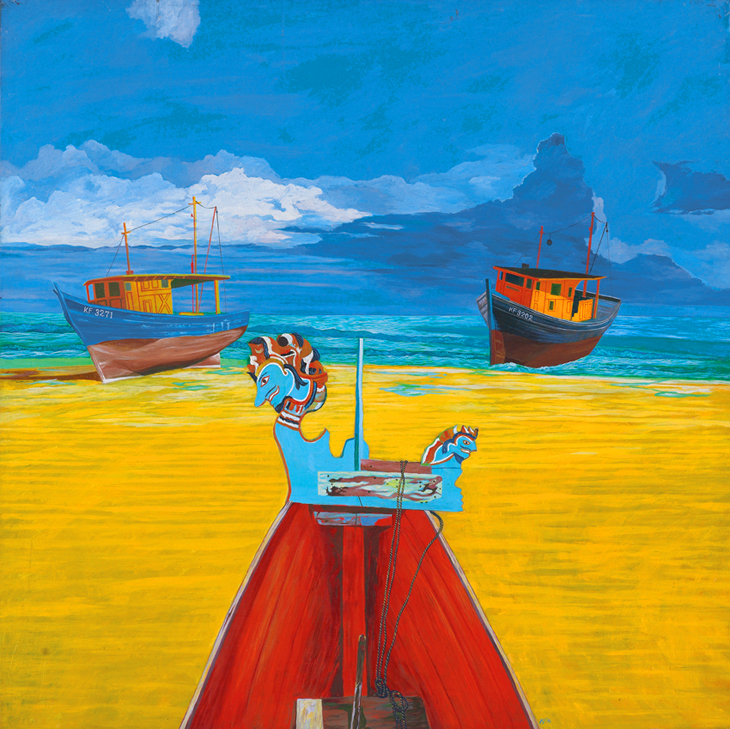 Puah Kok Yew - Kelantanese Boats (1996)
Puah Kok Yew's 'Kelantanese Boats' stagnates the viewer in his/her position at the bow of a sampan, looking out to blue sea, sky, and boats. The guardian spirits in the foreground, also blue, forces the viewer to pause, before we trudge along with the momentum of life.
Juhari Said - Katak Nak Jadi Lembu (1999)
A more in-your-face reminder is the black & white woodblock print, of a frog mutating into a bull. The absurdity of being someone outside your true self, is successfully visualised by Juhairi Said, who infuses the print with a progressive style deriving from a traditional art form.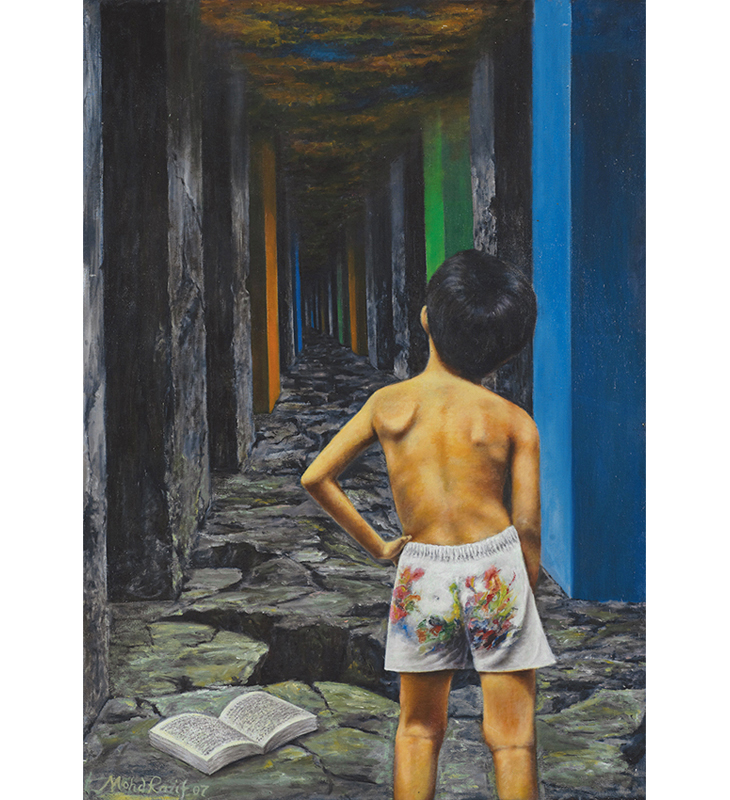 Mohamed Razif - Pick It Up, Read It, Have Faith and It Will Guide You to The Right Path (2007)
As a young boy that read my comic-style picture bible daily, I wondered at times how the Word of God can lead me to an enriching life, especially since the more action-packed biblical stories revolve around warmongering kings. This reflection is re-created in Mohamed Razif's work, where pillars of faith are denoted by bright colours, lighting the dark & bumpy tunnel ahead.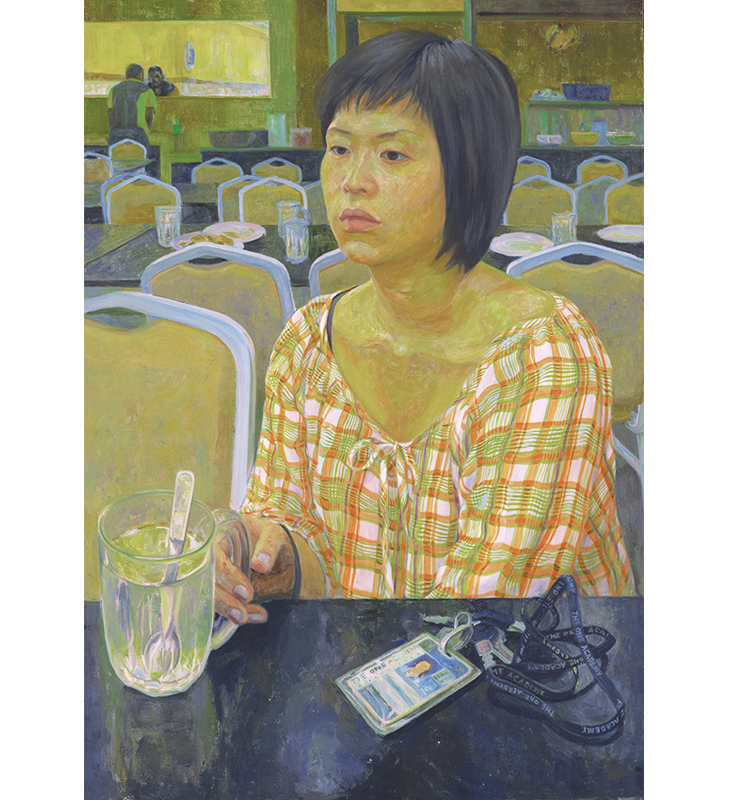 Gan Chin Lee - Status Anxiety VI (2010)
Capturing a similar sentiment as Degas 'L'Absinthe', but set in a modern Malaysian context, Gan Chin Lee's portrayal of a lady staring off into space while waiting for her lunch, is a masterpiece in its depiction of urban isolation. Degas' salon & absinthe is replaced by a mamak place & teh o' limau. The office tag freezes the painting in a moment of time, creating an uneasiness to us all as we realise this familiar expression, from many a lunch break.
Khalil Ibrahim - Abstract (1983)
Two abstract pieces from the first MIMC
auction
in September highlight skilful works from Khalil Ibrahim and Umibaizurah Mahir. The former has fantastical batik patterns superimposed on a Rothko-like background, resulting in a powerful aesthetic of colour, lines, and depth. The latter combines geometrical colourful shapes with painted flowers in the background, creating a whimsical work that celebrates joyful feminity and regal fantasies.
Umibaizurah Mahir - Moving Horses (2000)